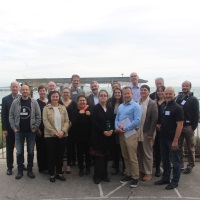 Since 2007, the EMB has participated in different projects funded by the EU.

Ongoing projects include:
The completed projects are listed here.
The list of deliverables developed by EMB from the projects we have partcipated in can be found here.
To comply with the eligibility requirements of the European Commission's Horizon Europe Funding Programme, in Autumn 2021 EMB published its Gender and Diversity Plan. You can view this plan and find out more about EMB activities related to gender and Diversity Equality here.