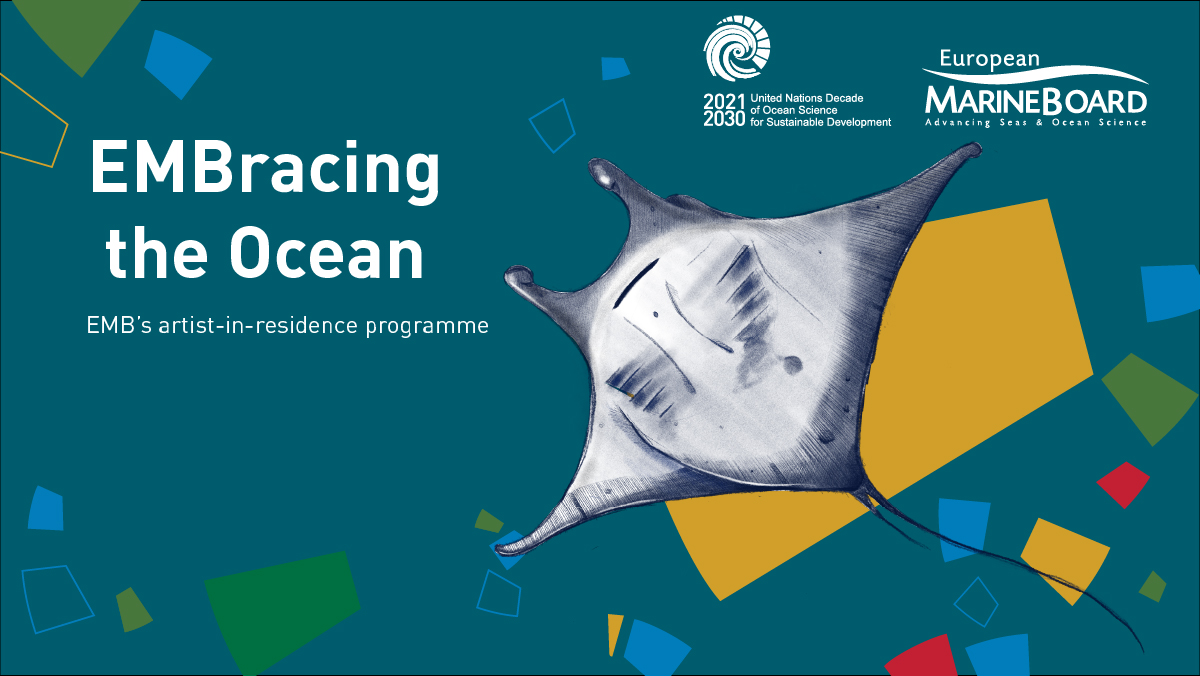 If we are to ensure the effectiveness of scientific solutions developed within the UN Decade of Ocean Science for Sustainable Development, society's relationship with the Ocean must change. The arts are powerful ways to impact society and drive societal change due to their role in conveying human values, ideas, and visions; developing social, cultural, and individual identities; offering innovative approaches to communication and dialogue around complex issues; distilling information; and producing new knowledge and insights. This programme is part of EMB's support for the Ocean Decade, and contributes to the Ocean Decade societal challenge of an inspiring and engaging Ocean where society understands and values the Ocean in relation to human wellbeing and sustainable development. The EMBracing the Ocean programme additionally supports the goals of the EU Mission Restore our Ocean and Waters (Mission Ocean) to protect and restore marine ecosystems and biodiversity, prevent and eliminate pollution in our Ocean and to make the sustainable blue economy carbon-neutral and circular. Public mobilisation and engagement are key enablers of the Mission Ocean, for which art plays an important role.
Artists-in-Residence (2023 - 2024)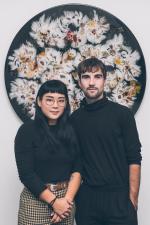 Studio ThinkingHand is an art duo formed by Rhoda Ting and Mikkel Dahlin Bojesen, based in Denmark. Combining science, technology and industry, their works make stories visible looking at life beyond the human gaze, investigating speculative futures and exploring philosophies that can move us collectively and affirmatively beyond the Anthropocene. During their residency, they will work predominately in collaboration with Professor Giuliana Panieri and other scientists from the Arctic University of Norway, to create glass cores from Ocean floor sediment from extreme environments exploring how they can act as a tool for further scientific research. The glass cores will displayed in various exhibitions together with ROV footage from expeditions and aims to connect audiences to life in extreme environments across deep time perspectives and explore how learning about the past can work towards speculating shifting evolutions and futures. Find out more about the project here.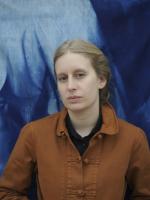 Sonia Levy's inquiry-led practice considers shifting modes of engagement with more-than-human worlds. Her EMBracing the Ocean residency project will engage with the Venetian Lagoon "from below" with the aim to bring attention to the city's submerged, life-giving and altered bio-geomorphological processes. Sonia will develop a film in collaboration with marine scientists and hold participatory workshops with local resource managers and policymakers using the submarine audiovisuals as a catalyst for co-creating strategies for the Lagoon's management. The film will premiere at a film festival in Venice and be exhibited locally in a gallery and internationally in an art museum. A podcast series will also accompany the development of the project. The project will include a residency at the Stazione Idrobiologica Umberto D'Ancona, University of Padova and Sonia's primary collaborator is Associate Professor Alberto Barausse. Find out more about the project here.
Artists-in-Residence (2022 - 2023)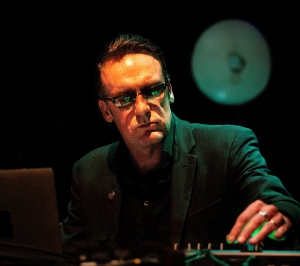 Michael Begg is an award winning experimental composer and sound artist based in Scotland. He is currently Associate Artist in Residence at the Queen's Hall, Edinburgh, and is the Musical Director of the Black Glass Ensemble. As an EMBracing the Ocean resident artist, Michael, along with researchers based at AWI (Germany) and Hokkaido University (Japan), turned his attention to the Southern Ocean and Antarctica. Starting from the observation that data is the common vocabulary of science and art, he has created new recordings, broadcasts, and performances to explore the beauty, complexity and fragility of this vast and mysterious territory. Find out more about the project here.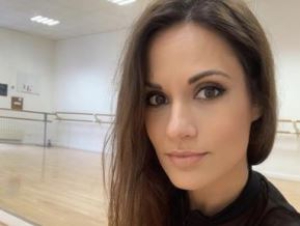 Emily Lartillot is a French dancer, dance teacher, and choreographer with Steps For A Change (SFAC) dance company. The company brings together young dancers aged 7 to 17 to create and present performances about the environment and biodiversity in close collaboration with scientists. During her EMBracing the Ocean residency, Emily co-developed the "Of Roots and Sea" choreography with Yunne-Jai Shin (Senior Scientist at the French National Research Institute for Sustainable Development, IRD). The piece focuses on mangroves as major socio-ecological systems for biodiversity conservation and climate change mitigation and adaptation. Find out more about the project here.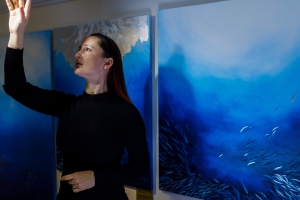 Lera Litvinova is a Ukrainian artist and art curator, who EMB is supporting with an additional EMBracing the Ocean grant as support to Ukraine during the current crisis. Lera is the founder of Lera Litvinova Gallery in Kyiv. She supports an active position in the development of Ukrainian culture, and is a participant and curator of social projects actively implementing the principle of cultural diplomacy to strengthen cultural relations. As an EMBracing the Ocean artist, she has created new work co-designed with scientists to look at the impact of the war on marine pollution in the Black Sea, and links to the Mediterranean. The work was exhibited in galleries and cultural institutions and promoted through local media outlets. Find out more about the project here.
EMBracing the Ocean Committee
The EMBracing the Ocean Committee are responsible for evaluating applications and selecting the awardees. Committee members also work together to develop the EMBracing the Ocean programme and advise awardees on the development of their work. The Committee members for 2023 - 2024 are: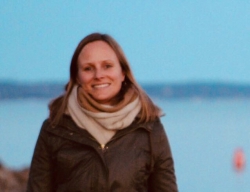 Britt Alexander (Chair) is a Science Officer at the EMB Secreteriat in Belgium. Her work involves facilitation of EMB's science-policy expert working groups, including editing and communication activities. She also participates in EU projects including the EU's International Ocean Governance Forum and BRIDGE Black Sea. She previously worked at the the open-access journal Frontiers in Marine Science and has a PhD in marine sponge physiology and ecology.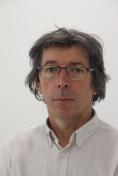 Yves-Marie Paulet is a Marine Biologist, professor at the University de Bretagne Occidentale (UBO Brittany-France). He was a Delegate of the European Marine Board from 2011 - 2021, reprenseting the French Marine Universities network, and vice-Chair for three years. He is now the alternate French representative of the French Marine Universities network. For six years he was Director of the European Institute for Marine Sciences (IUEM, Brest) and since 2016 the Vice-President of UBO in change of maritime affairs.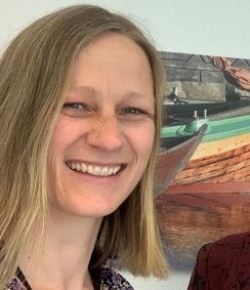 Mette Mila is a Senior Advisor at the Research Council of Norway's Ocean Secretariat, member of European Marine Board Communication Panel, and member of Ocean Decade Communication Advisory Board. She is experienced within communication and science communication in the fields of ocean, climate and polar research, and has experience evaluating similar calls nationally.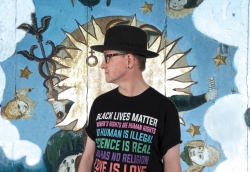 Chris Fremantle is a researcher and producer focused on the roles of artists in public life, in particular in health and environment. He lectures at Gray's School of Art, Robert Gordon University, Aberdeen, Scotland. He chairs the Ramsar Culture Networks' Arts Focus Group and is advising a number of research-led arts projects including Ocean ARTic and AALERT. He established ecoartscotland in 2010 as a node in the ecoart community.