The European Marine Board Young Ambassador Programme, which was launched in March 2019, currently has four active Young Ambassadors. The first two Ambassadors started in April 2019, and after a positive evaluation by the EMB Board has continue on a similar basis, with two new Ambassadors joining every year.
The Ambassadors are selected from an open call of applications. The EMB Young Ambassadors engage with EMB for a two-year period, and then join the EMB Young Ambassadors Alumni.
Read all about their activities and events where you might run into them here.
EMB Young Ambassadors 2022-2024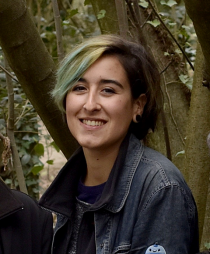 Juliette Aminian Biquet
EMB Young Ambassador 2022-2024
Juliette is a researcher in ecology and conservation sciences, with broad interests for all natural sciences, socio-ecosystems functioning and protection. She has been involved in various projects, notably on the impact of fisheries, evolutionary consequences of climate change, our perception of nature, or population monitoring in several ecosystems. She is involved in scientific mediation about biodiversity. Juliette is now specializing in marine ecology, as a PhD student at the Centro de Ciências do Mar, thanks to a scholarship from FCT, a Portuguese EMB Member. She is studying marine protected areas in the European Union, describing the protection they were designed to deliver, and investigating the underlying reasons that led to these levels of protection, from the EU to the national scale, including the influence of individuals in these processes. She hopes her work can help to improve the socio-ecological benefits of the EU spatial protection. You can find her on ResearchGate for more information.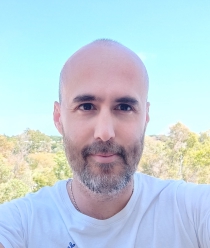 Alfredo Santiago Garcia de Vinuesa Gutierrez
EMB Young Ambassador 2022-2024
Alfredo grew up in Extremadura, Spain, away from the sea. However, he always showed an enormous interest and curiosity in the marine world. Alfredo obtained a BSc in Marine Science in 2010 from the University of Cádiz, and just after, he moved to work in the Barcelona Institute of Marine Science (ICM-CSIC). From there, he completed his studies with an MSc in Biodiversity and a PhD in Marine Science, both granted by the University of Barcelona. During his PhD, Alfredo focused his research toward the study of trawling impacts over especially vulnerable Mediterranean marine ecosystems to improve their management, working very close with stakeholders like fishermen's, NGOs and policy makers. Since then, Alfredo has been a great defender of participative management. He has now returned to Cádiz, where he is currently a Postdoc at the Spanish Institute of Oceanography (IEO-CSIC) – an EMB Member Organisation - working together with stakeholders, and trying to improve current Guadalquivir Estuary management through participative processes. You can find him on Twitter and ResearchGate.
EMB Young Ambassadors 2021-2023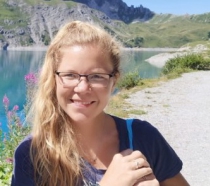 Rebecca Zitoun
EMB Young Ambassador 2021-2023
Rebecca grew up in Germany, where she obtained a BSc in Earth Sciences from the University of Frankfurt and a MSc in Marine Environmental Science from the Carl Ossietzky University Oldenburg before moving to New Zealand where she received a Postgrad Diploma in Marine Science and a PhD in Marine Chemistry from the University of Otago. Her PhD project investigated the principles and processes underlying copper speciation in marine ecosystems around New Zealand in an effort to advance current understanding of trace metal biogeochemistry, refine aquatic biogeochemical models, and improve environmental risk assessments for bioactive metals. From 2020 to 2021 Rebecca worked as a Postdoctoral Researcher at the Royal Netherlands Institute of Sea Research (NIOZ) focusing on the biogeochemistry of iron in the High Latitude North Atlantic. Since October 2021, Rebecca is part of the Marine Mineral Resource group of Geomar-Helmholtz Centre for Ocean Research Kiel, an EMB Member Organization in Germany. Find her on ResearchGate and LinkedIn for more info.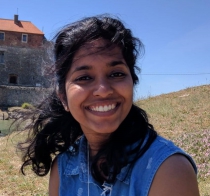 Anjali Gopakumar
EMB Young Ambassador 2021-2023
Anjali holds a BTech in Biotechnology from VIT University, India, and an MSc in the EU-funded Erasmus Mundus Joint Master Programme: International Master of Science in Marine Biological Resources (IMBRSea). Currently, she is working as a Cotutelle PhD student at University of Bologna (Italy) - an EMB Member Organisation via CoNISMa - and Macquarie University (Australia), investigating the ecosystem functions and services of restored salt marshes in urban seascapes. She will be focusing on the impacts of restoration on microbial communities and biogeochemical fluxes in salt marshes in the Venetian lagoon in Italy, and in the estuaries of New South Wales in Australia. You can find her on Twitter, ResearchGate and LinkedIn.