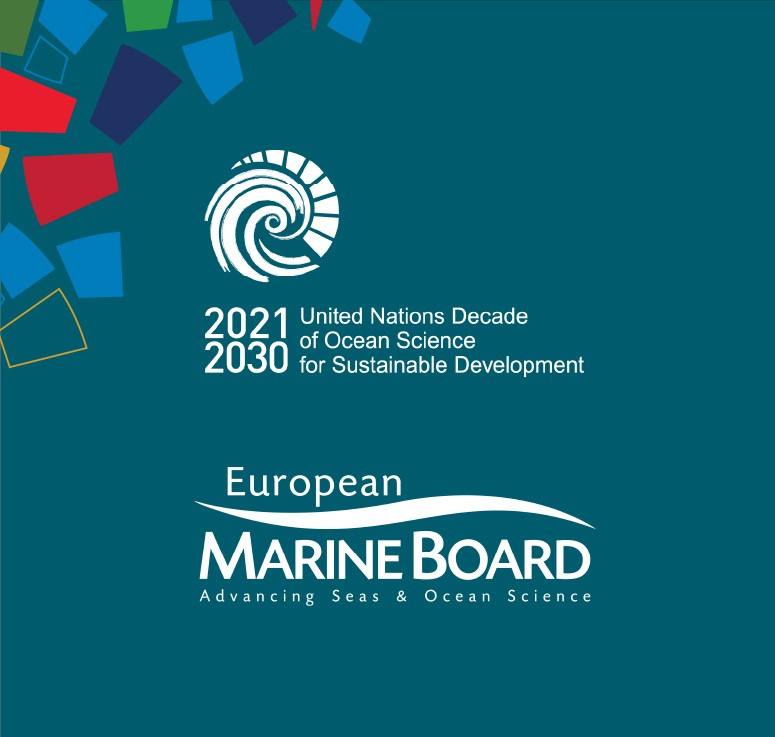 In their new role as Decade Implementing Partners, the European Marine Board (EMB) and the Joint Programming Initiative Healthy and Productive Seas and Oceans (JPI Oceans) will provide targeted support to the Decade Coordination Unit, based within UNESCO's Intergovernmental Oceanographic Commission. 
"We are delighted to be the first Ocean Decade Implementing Partner and to be taking a leading role in this critical initiative for marine science and sustainable development. We look forward to working with JPI Oceans on this important endeavour" said Professor Sheila Heymans, Executive Director of the EMB.
Using its broad network to help coordinate Ocean Decade activities in Europe, the EMB will support the Decade implementation through the development of foresight publications and events as well as communication activities. Examples of the kinds of projects and activities the EMB will develop in its new role include the recent 8th EMB Forum on "Supporting the Ocean Decade in Europe" and the upcoming launch of an Ocean Decade "EMBracing the Ocean" artist-in-residence programme on 10 January 2022, which aims to invest in people and help communicate about the Decade to the international public and inspire wide reaching societal change for ocean sustainability.
A pan-European intergovernmental platform that increases the efficiency and impact of research and innovation for a more sustainable ocean, JPI Oceans is also taking on the role of Ocean Decade Implementing Partner. In this role JPI Oceans will facilitate and coordinate national, regional and programmatic contributions to Ocean Decade Actions. This will include mobilisation of JPI Oceans's network of members towards  scoping for new activities and partnerships, resource mobilisation, and communication and outreach. JPI Oceans plans to focus its contribution to the Decade and make a difference particularly through its Joint Actions and strategic engagements
A first Decade implementing activity was just launched through a co-branded Call for projects on Underwater Noise in the Marine Environment. Supported by Belgium, Germany, Italy, Ireland, Norway, Poland, Romania, Spain, and together with BANOS, BlueMed and NOAA, the call has already been endorsed as JPI Oceans' first focused contribution to the implementation of the UN Ocean Decade. It will offer a concrete opportunity to systematically approach ocean challenges, support policy and governance, and carry out experimental research activities on the emerging issue of the acoustic pollution of ocean and seas.
"We are honoured to have the opportunity to help contribute to the UN's ambitious idea of an Ocean Decade with some equally ambitious actions to make the ocean a better place," said Thorsten Kiefer, JPI Oceans Executive Director. "The pan-European member countries of JPI Oceans were always dedicated to the Decade's ambition. As an Implementing Partner we now welcome the mandate to align their national priorities with the Decade's global agenda."
The activities of the first two European Implementing Partners will be regularly highlighted via the Ocean Decade website and social media channels.
The original new article is available on the Ocean Decade website.