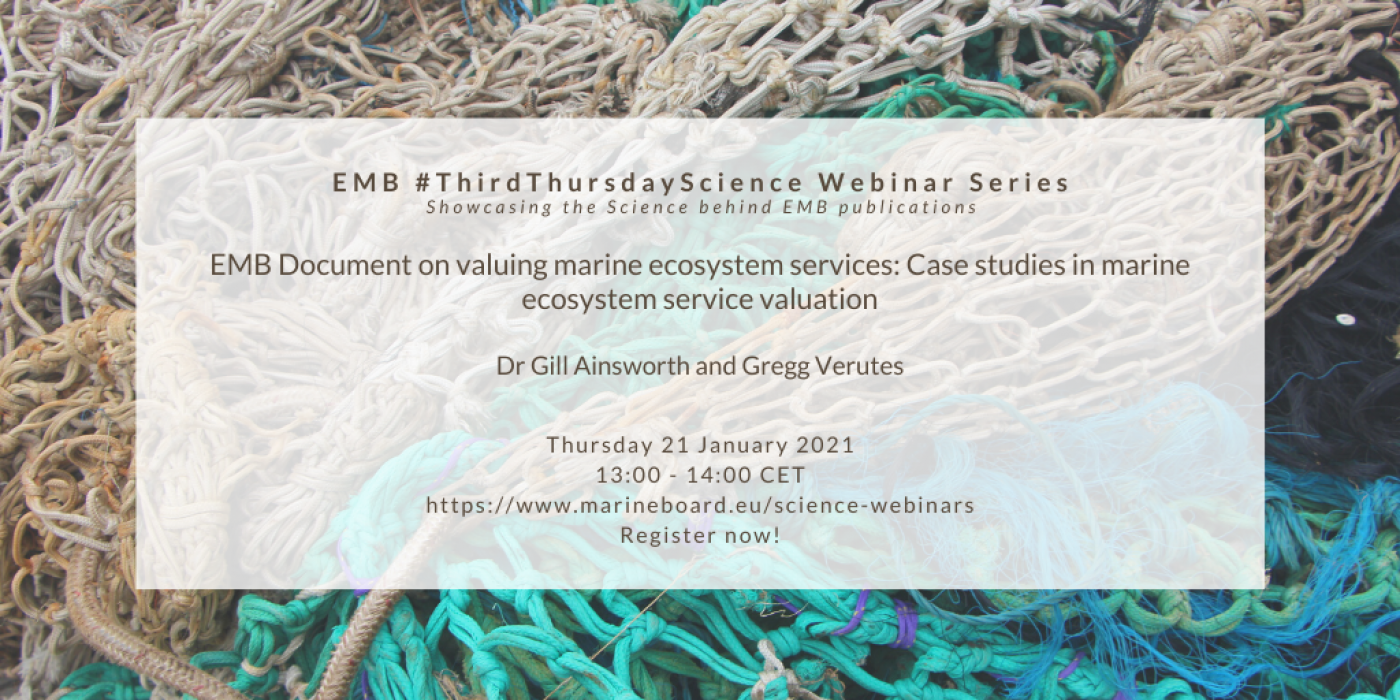 This webinar focussed on different ways to value Marine Ecosystem Services with some practical examples by two experts in the field. The valuation of Marine Ecosystem Services was explored in EMB's 5th Future Science Brief on Valuing Marine Ecosystem Services. Gregg Verutes, a PhD student in marine science, technology, and management at the Campus Do Mar and the University of Santiago de Compostela, Spain provided an introduction to valuing nature's contribution to people with the marine InVEST toolbox. Dr. Gill Ainsworth, a Social Scientist at Department of Applied Economics of the University of Santiago de Compostela, discussed how cultural values can be accounted for for Marine Ecosystem Services. There was an interactive discussion with the participants after the presentations.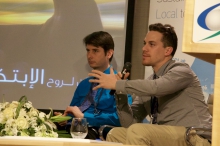 Gregg Verutes blends the fields of geography and technology to empower natural resource managers and data analysts who are passionate about protecting the planet.  His research interests include biodiversity conservation, natural resource use and management in the context of intensified human activity and climate change.  Gregg enjoys designing scientific tools to support sustainable development planning through data-driven visualization, interactive storytelling, and game-based learning.
His presentation can be downloaded here.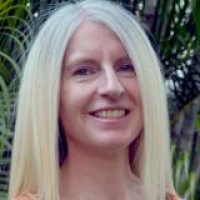 As a social scientist, Gill's role is to design, manage and interpret sociological research, often within interdisciplinary projects, using a range of methodologies to improve biodiversity outcomes. Her area of specialisation involves understanding the social factors that shape human interactions with the natural environment, such as non-material (social, shared and cultural) values of threatened species and marine ecosystem services. This research has significant impact because it often explores the interface between science and policy, for example when scientific evidence affects stakeholder livelihoods. She has been working in environmental conservation within the ENGO and academic sectors for over 20 years. 
Her presentation is available here.
The full recording of the webinar is available on the EMB YouTube page.