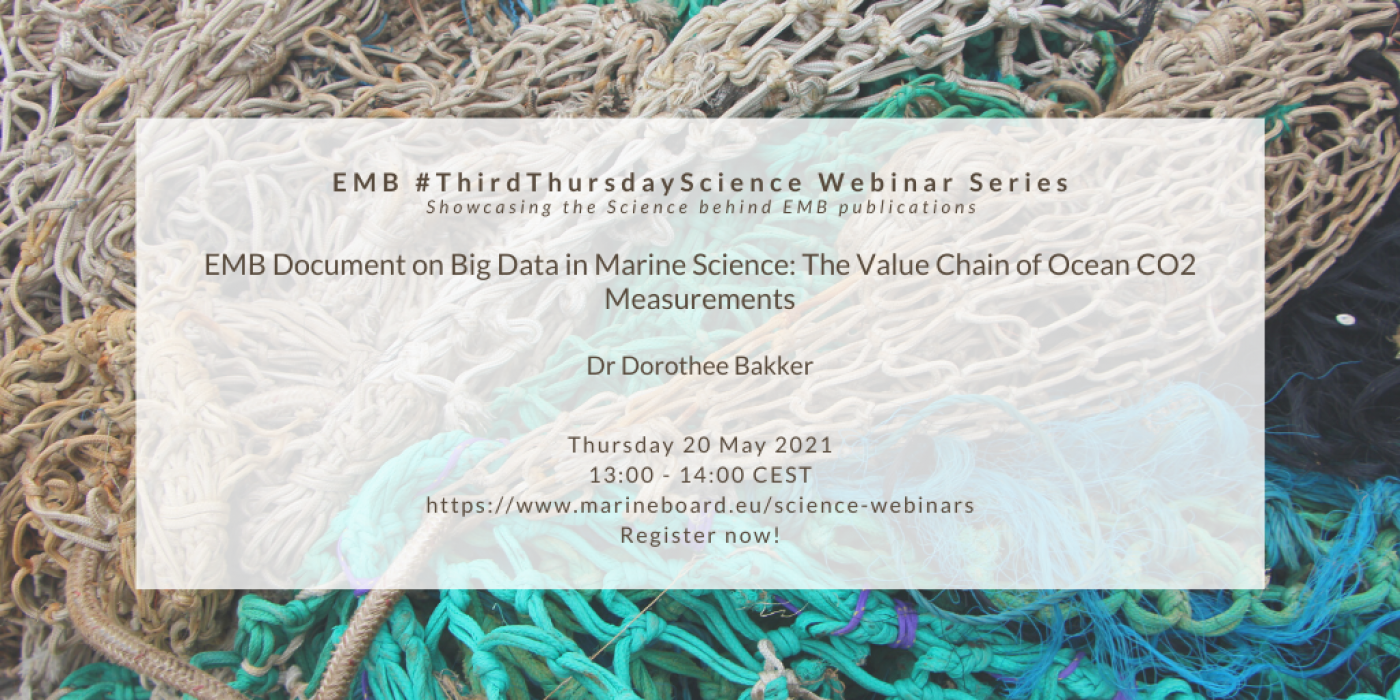 This webinar was called "The value chain of ocean CO2 measurements" and built on the science presented in EMB's 6th Future Science Brief on Big Data in Marine Science. It was presented by one of the co-authors of this publication.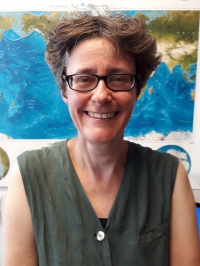 Dr Dorothee Bakker is an Associate Professor in Marine Biogeochemistry, in the School of Environmental Sciences, University of East Anglia, Norwich, UK. She studies the marine carbon cycle from estuaries and shelf seas to the Southern and Artic Oceans in multidisciplinary, seagoing projects. Her research interests include ocean uptake of carbon dioxide, processes driving variation in this uptake, progression of ocean acidification and land to ocean carbon transfer. Projects include CUSTARD, COMFORT, MOSAiC, PICCOLO and the Rothera Antarctic time series. Dorothee is Chair of the Surface Ocean CO2 Atlas, a high-profile synthesis activity by marine scientists worldwide.
The webinar was hosted on ZOOM. The recording of the webinar is available to re-watch on the EMB YouTube page.