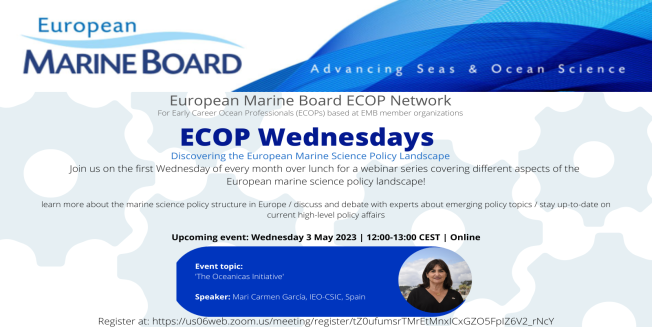 In this edition of the ECOP Wednesdays event series, hosted by the EMB Young Ambassadors and the EMB Secretariat for the EMB ECOP network, Mari Carmen García spoke about 'The Oceanicas Initiative'. This initiative seeks to highlight the legacy of pioneering women in Oceanography.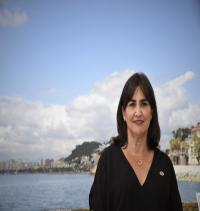 Dr Mari Carmen García is a biologist, working at the Spanish Institute of Oceanography. Since October 2021 she is the Director of the Oceanographic Center of Malaga. She works in the Mediterranean Climate Change Group, devoted to ocean observing, being the head of the RADMED project (Temporal Series of the Mediterranean). She represents the IEO in different international organizations. She is very active in Oceanicas, that is  project devoted to promote the role of women in marine sciences, not only recovering the stories of pioneers, but also working for generate scientific vocations mainly in girls. In this sense she has organized the first Oceanicas meeting, where the problems that women have to face during their scientific life were discussed.
You can re-watch the presentation here and access the slides here.
For any questions, please send an email to info@marineboard.eu