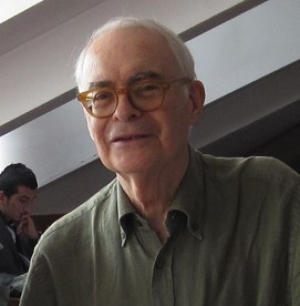 Today the marine science community is paying tribute to Professor Mário Ruivo at a commemorative event organised by EurOcean in Brussels, entitled "Your Ocean, Your Future". In his role as EMB Chair and Director of Flanders Marine Instiutute (VLIZ), Prof. Jan Mees is giving a presentation on "A science perspective on Mário Ruivo's legacy: future challenges for European marine research in a global context". The event also includes other current and former EMB members.
For many years, Prof. Ruivo was an active Delegate of EMB, representing the Portuguese Foundation for Science and Technology (FCT) and the Intergovernmental Oceanographic Commission (IOC). Throughout his long career, Prof. Ruivo was a champion of ocean issues. First and foremost, he was a biologist and oceanographer, an accomplished scientist and teacher. But he was also a gifted politician, and he put his political skills to use in promoting a greater appreciation of the ocean among the general public, and in advancing the political case for better management and governance of ocean resources. Prof. Ruivo leaves a significant legacy in bringing ocean affairs and environmental issues to the fore in political discourse both in Portugal and internationally. Everyone who knew him will remember his generosity of spirit, his integrity, his vast historical knowledge and his passion for the ocean.
You can find more information about the event on the EurOcean website.